Treatment & Testing
Strength & Rehabilitation
Women's Health
Sports Injury Screening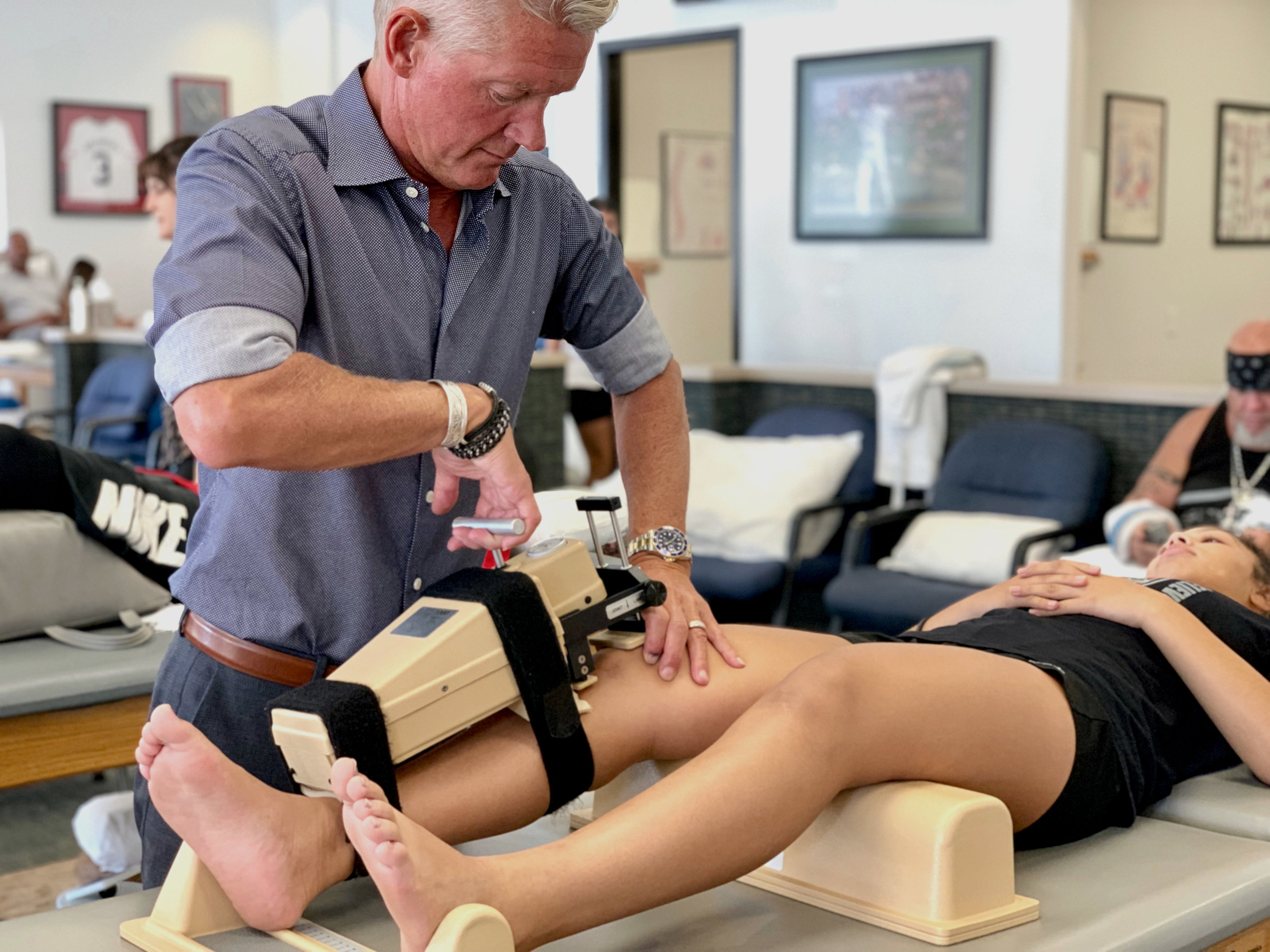 Team Physical Therapy offers a variety of treatments and strength testing, including, but not limited to:
+ Orthopedic physical therapy, post-surgery and sports medicine care
+ Movement and exercise based treatment programs
+ Manual therapy, stretching and spine rehabilitation
+ Custom foot orthotics,
+ Extensive training for home/self-exercise programs
+ Work conditioning and industrial exercise programs
+ Women's health
+ Wound Care
+ BIODEX isokinetic strength testing
+ KT-1000 ACL Ligament Arthrometer
Strength and Rehabilitation
Team Physical Therapy is dedicated to providing excellence in outpatient rehabilitation in a caring, fun and open environment. Our state-of-the-art rehabilitation facility features private evaluation rooms, plyometric rebounders, hydrotherapy, isokinetic strength computer testing and much, much more.

Our walls are covered with testimonials from a number of patients, including MLB Pitchers, NFL Cornerbacks, Olympic Softball and Track Athletes, Pro Motocross Racers, Fishermen, Firefighters, Police Officers, WWE Wrestlers, various High School teams, Club Soccer and Volleyball teams, as well as Weekend Warriors, Workers Comp and our Medicare family of patients. These patients recovered from their injuries and gained future preventive care knowledge in the process. Patients leave TEAM with a thorough understanding of their injury as well as a personal home exercise program complete with photos.

We have clinicians who are uniquely trained to address women's health issues.

Women's Health Concerns
Urinary Incontinence
Pelvic Floor Dysfunction
Postpartum Lumbar Pain
Post-Cesarean and Hysterectomy Management
Lymphedema Management
Fibromyalgia and Myofascial Pain
Women's Health Treatment Programs
Pelvic floor muscular re-education
SEMG biofeedback, manual cuing and electrical stimulation
Manual therapy - joint mobilization, myofascial manipulation
Postural and spinal stabilization, CORE conditioning
Training in self-maintenance, exercise prescriptions
Pilates training and movement patterns
Our Sports Injury Screening will provide a comprehensive physical therapy evaluation and biomechanical assessment of sports injuries for local club, high school and collegiate athletes. This is a free service for our local athletes but requires a written referral from a head coach or physician. You must call for an appointment, and a parent must accompany any athlete under 18 years of age.